Your Apple Premium Service Provider
You are our number one priority. We strive to be your trusted technology resource, whatever that may mean to you. Whether you need a new product, help with a Mac repair, have a question, or just want to say hi, we're here.

Visit us at: 290 Main St. Exton PA 19341
Call us at: (610) 280-3800
Monday - Saturday: 10am - 8pm & Sunday: 11am - 5pm
Apple products are only the beginning.
Finding the perfect device can be challenging. At Springboard Media we will never overwhelm you with the stuff you don't need. We strive to make our customers feel comfortable and confident with their purchases. From accessories and protection plans to iPhone screen repairs and preowned products, we work to understand your technology needs and do our best to guide you.
Technology repairs that work for you.
When your Apple devices need a repair or an upgrade, our service team is here to help. As an Apple Premium Service Provider, we deliver the highest quality of service. From in-home computer setups to iPhone Screen Repairs*, our service team will get it done. For your convenience, rentals are available to keep you productive throughout the course of the repair. And the best part? No appointment necessary!
*Same-day service for iPhone repairs by appointment-only.
Find a machine that's new to you.
We are committed to finding the most suitable tech solution for our customers, which often includes preowned and refurbished devices. That's why we offer an exceptional selection of fully-certified, tested, and equipped preowned and open-box products that are sure to suit your needs at an unbeatable price. Better yet, all preowned devices include a 90-Day Warranty so you can feel confident with your machine.
When disaster strikes, we've got you covered.
Are you prepared for a hard-drive crash, natural disaster, or malware attack?
Springboard Media takes pride in our thorough data recovery services because we understand how important your information is to you. With three levels of data recovery services, our technicians can attempt recovery on nearly everything.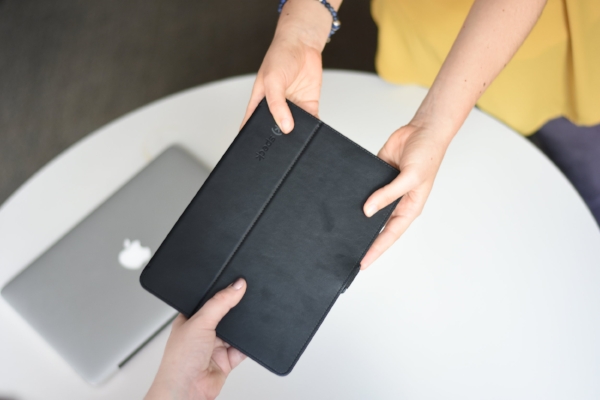 So it's time for an upgrade. Your machine has served you well but maybe you need a little more power or some extra portability. Trade up to a new machine and receive great trade-in value for your old device. We can accept almost any device and give you store credit towards what you really need.
Go ahead, get what you really want!
Build your smart home from the ground up.
Imagine controlling everything in your home right from your smart phone. We can make that a reality with one of our home automation bundles or a custom-designed smart home solution. Whether you're renting, moving into your first home, or looking to renovate your existing house, our home automation consultants are here to help.
Use your device to its fullest potential.
Whether you're looking for a one-on-one introduction to your first Apple product or an advanced look into any of the Apple applications, Springboard Media will design a lesson for you.
Our training staff is knowledgeable and eager to pass on their expertise to help you and improve your productivity.